South Carolina Area Health Education Consortium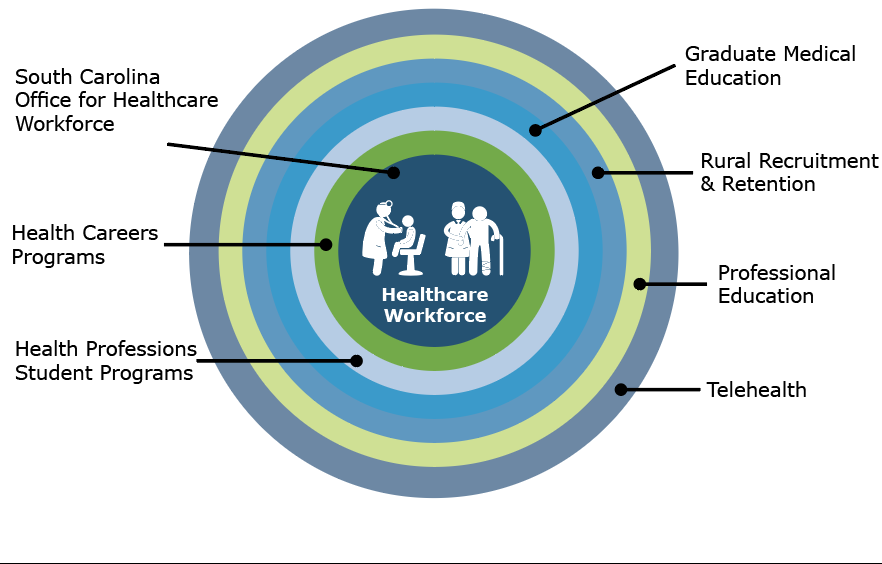 What We Do
We connect students and professionals with the tools, training and resources necessary to provide quality healthcare, with a focus on primary care for rural and underserved communities. We provide education, recruitment, and retention programs to build and support the healthcare workforce South Carolina needs.
Why It Matters
We recruit, train, sustain, and inspire a broad range of health professionals to practice in underserved communities to maintain a high-quality healthcare safety net.
Connect students to healthcare careers
Connect healthcare providers to the communities that need them
Connect communities to better health through access to healthcare resources
Connect South Carolina to better health overall
Our Regional Centers
The regional AHEC Centers provide services to healthcare providers and students in all counties of South Carolina.
Not sure which region you are located in? Use our Region Finder to locate your regional AHEC center.