Which System Are You Accessing?
Register for live programs, attend webinars, and access online modules and on-demand videos for:
High School & College Students
Health Profesisons Students
AHEC Scholars
Health Professionals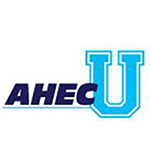 Access online continuing professional development courses for:
Regional Center Registration Sites
Planning to attend a live program with your regional AHEC center? Register for regional programs on your regional center's website via the links below.
Not sure which region you are located in? User our region finder to find your regional AHEC center.