Health Careers Program
Connecting High School and College Students to Health Careers
About the Program
The South Carolina AHEC Health Careers Program (HCP) supports diverse groups of students on their paths to becoming healthcare professionals, building a future healthcare workforce that will reflect the diverse range of communities it serves in South Carolina.
Our Health Careers Programs strive to increase the number of students entering the health professions in South Carolina. Emphasis is placed on supporting underrepresented minority and disadvantaged students on their paths to careers in healthcare in order to address disparities in the healthcare workforce. Our programs are designed to provide students with academic preparation, skills development and career exploration to develop successful future healthcare professionals.
---
Health Careers Programs Last Year
24,036
Contact hours of programming delivered to high school & college students throughout the state
775
Students participated in HCP programming
46%
Of HCP students were from a rural area
52%
Of HCP students identified as Black, Indigenous and People of Color*
*Percent of total students for whom race/ethnicity data was available
---
High School Students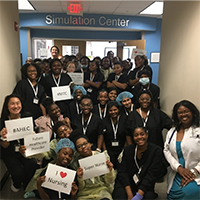 The South Carolina AHEC Health Careers Academy is a health career exploration experience for high school students. Programs focus on communications, math, and science to support high school students interested in pursuing a career in healthcare.
Health Careers Academy Fellows are selected to participate in four years of activities that promote academic success, career development, and personal growth. One-on-one mentoring and parental involvement are major components of the Academy. Participating in the Health Careers Academy prepares students with knowledge, skills, and exposure to various health professions to support them on their path to becoming healthcare professionals.
The South Carolina AHEC Regional Centers also offer summer programs. Programs vary by region and may include academic enrichment workshops, college level course instruction, internships in healthcare offices or facilities, or health professions training.
Contact your regional HCP Coordinator for more information: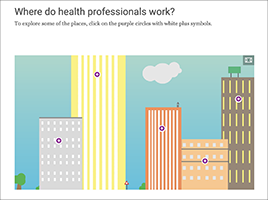 South Carolina AHEC is offering free, self-paced, online modules open to students in the state interested in careers in healthcare. The topics fall into three categories: career preparation, soft skills, and healthcare terms and trends. The modules are designed to help students expand their knowledge about various healthcare fields and to develop skills that will help them on their path to a career in healthcare.
Students can register on the South Carolina AHEC Learning Portal to access the modules. Regional Health Careers Program coordinators are available to assist with registration and to answer questions.
---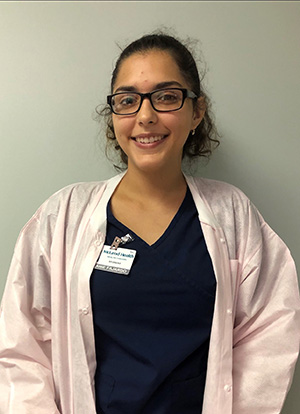 Student Today, Dentist Tomorrow
"I am grateful for AHEC because I want to know as much as I can about what to expect [in dental school]. I want to be ready. You guys have helped me feel prepared . . . [I want to] be an example to first generation Americans and one day own a practice that helps low income and disadvantaged communities."
---