Graduate Medical Education
Connecting Physicians to Family Medicine Training
---
Family Medicine Programming Last Year
252
Residents trained by South Carolina Family Medicine Residency Programs
95
Students from 11 medical schools participated in Family Medicine Interest Day
472
Attendees connected with SC Family Medicine Residency Programs via the South Carolina booth at the AAFP Conference in Kansas City
---
South Carolina Family Medicine Residency Programs
---
Family Medicine Interest Day
---
Family Medicine Interest Day is designed to promote the specialty of family medicine as a career option and to recruit medical students into South Carolina's family medicine residency training programs. Medical students have the opportunity to attend workshops and to network with family medicine residency training program faculty members and their residents. Students from medical schools in South Carolina and across the southeast are invited to attend. The event is a joint venture between the South Carolina AHEC, the South Carolina Family Medicine Residency Training Programs, and the South Carolina Academy of Family Physicians.
To find out more information about Family Medicine Interest Day, please contact Kristin Cochran at cochrak@musc.edu.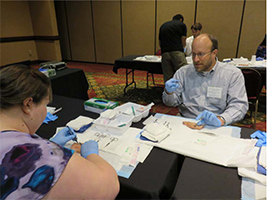 ---
Resident Scholarship Symposium
---
The South Carolina AHEC Resident Scholarship Symposium is held each year in conjunction with the South Carolina Academy of Family Physicians (SCAFP) annual meeting, usually during the month of June. The symposium provides Family Medicine residents from across the state the opportunity to showcase their quality improvement and research projects through scholarly presentations and poster sessions. Residents and faculty participate in the SCAFP sponsored luncheon, during which awards and cash prizes are presented to winners from each presentation category. Residents are also able to participate in conference and networking events with other family physicians from throughout South Carolina. During the symposium, the upcoming chief residents from each program also participate in a seminar to learn about and develop leadership and other skills.
Read Abstracts from the 2020 Virtual Symposium

2020 Abstracts Book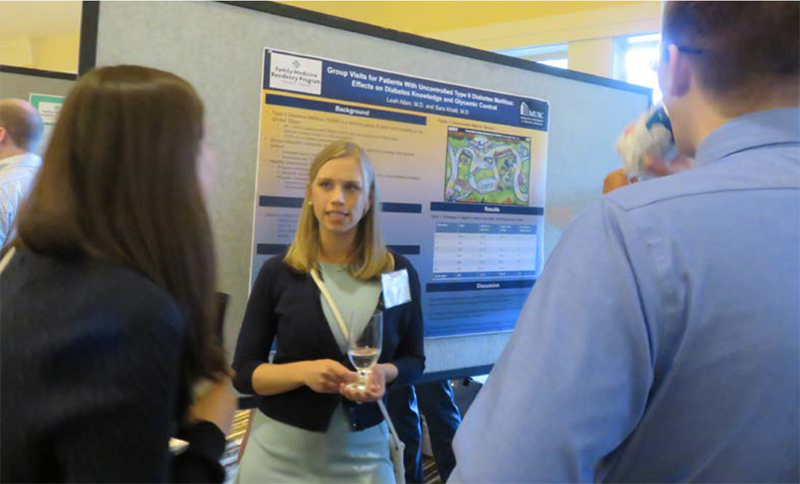 ---