South Carolina AHEC Scholars
Preparing Students for Rural and Interprofessional Practice
About the Program
Are you interested in rural and underserved care? If so, consider applying for the SC AHEC Scholars program for an opportunity to collaborate with fellow health profession students from various disciplines and institutions across the state.
The South Carolina AHEC Scholars program is a part of a national initiative to prepare tomorrow's health professionals to become leaders in interprofessional, transformative practice who serve those who need it the most.
The program consists of didactic and experiential training opportunities with a focus on primary care and service to rural and underserved populations. AHEC Scholars will receive preference for innovative, team-based clinical fieldwork placements, in addition to networking opportunities with state leaders and primary care professionals from across the state.
More information about the program is available below, on the flyer (PDF), or in the South Carolina AHEC Scholars Handbook (PDF).
---
SC AHEC Scholars | In Their Own Words
---
Hear from some of our past and current AHEC Scholars about what inspires them, why they pursued a career in healthcare and what their experience was like in the SC AHEC Scholars program.
---
AHEC Scholars Last Year
180
Students have enrolled in the program
10,514
Hours of Didactic Training
38,886
Hours of Experiential Training
---
Apply Today
Applications are accepted on an ongoing basis.
Apply now
---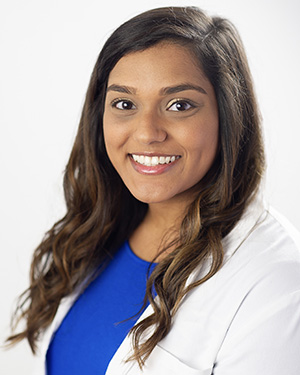 What Scholars Are Saying
"Growing up in a rural SC community, I always knew that regardless of where I went to pursue my education or how far I would travel to grow as an individual, coming back to my roots to give back to the community that gave me so much was my number one goal. Knowing that I wanted to work in rural health, finding the AHEC Scholars program was like striking gold. Having the opportunity to take online courses, attend interprofessional meetings, and gain extra knowledge that will help me become the best primary care clinician for my patients are just some the amazing aspects of the program. AHEC Scholars allowed me to make connections with others who have a passion for rural health and primary care – networking in the medical world is crucial, and this program made it so easy. Rural communities in SC need primary care clinicians who can ensure that they receive the best care possible, regardless of what resources are available to them. After completing the AHEC Scholars program, I have never felt more ready to enter the world of primary care here in rural SC."
---
AHEC Scholars Faculty Advisory Committee
---
AHEC Health Professions Student Coordinators
---
Partners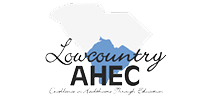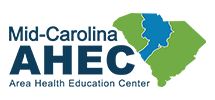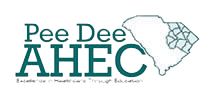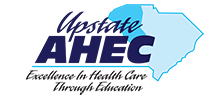 SC AHEC has received federal funds from HRSA (Grant #U77HP03019) to assist in the development and implementation of the AHEC Scholars program.
---